Step 1: Go to your Google Sheet and copy the sheet key(the longest part of the URL). If you have multiple sheets you can specify the sheet ID.
Note: You need to change the permission of this sheet. By default Google restricted the sheet. Click on Share button at the top-right corner of your google sheet and change General access to 'Anyone with this link' >> Viewer and enter Done.
Step 2: Navigate to your wp-admin >> Table Generator >> Import >> Google Sheet and simply paste your Google Sheet Key, ID and a name of your nice table. Once all are done just enter the Import Sheet button.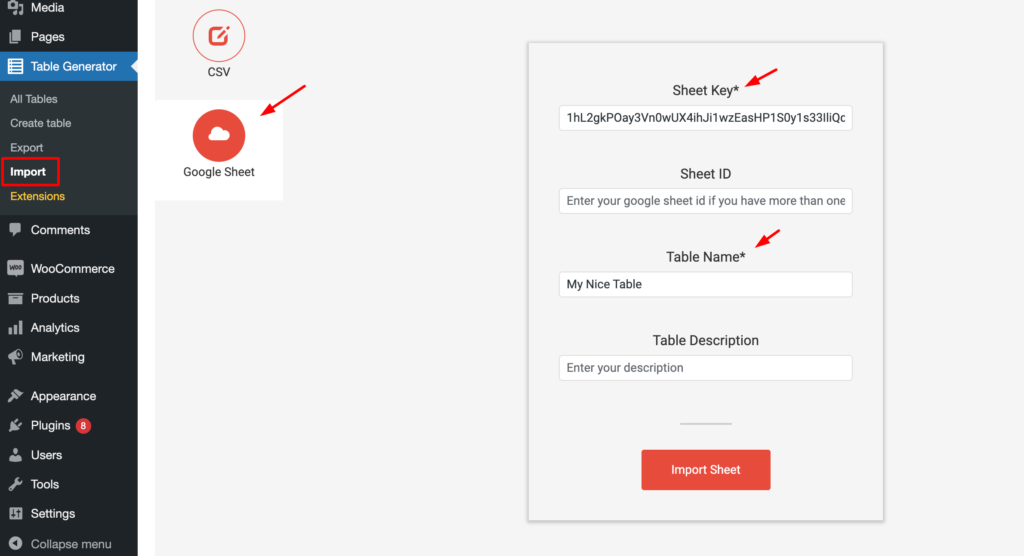 Step 3: Your table is ready for edit or view in a page by shortcode.